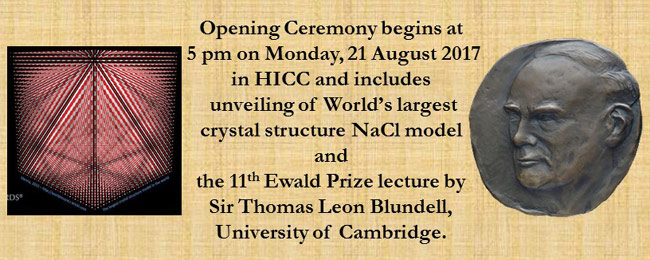 The Opening Ceremony of the 24th IUCr Congress will be held in HICC beginning at 5 pm on Monday, 21 August 2017. The program will include:
Unveiling of World's largest crystal structure model which is being brought to Hyderabad from Vienna and
The 11th Ewald Prize lecture by Sir Thomas Leon (Tom) Blundell, University of Cambridge. The presentation of the Ewald Prize will also be made during the Opening Ceremony.