When it comes to dining out in Hyderabad, one is spoilt for choice, the cuisines ranging from the exotic Dakhni with its Persian past to robust Andhra fare. For a quick bite, the city's iconic Irani cafes serve their signature "chai", a sweet, spiced tea with Osmania biscuits and tangy triangles or samosas. Nimrah Cafe, next to the Charminar, has chai with warm baked goodies and warmer hospitality. In a gastronomic nod to empire, the Taj Vivanta (147, Begumpet; 91 40 6725 2626) and Taj Falaknuma (Engine Bowli, Falaknuma; 91 40 6629 8585) hotels stylize nostalgia every afternoon, with a Nizami blend of tea amidst a luxurious array of cakes and kebabs.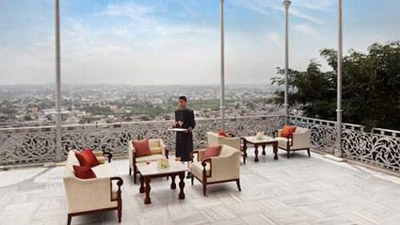 Dakhni: This elegant cuisine is truly fit for kings. Its aromatic dishes use dry fruits, saffron and other ingredients that are marinated, simmered and baked ever so slowly to capture the subtlest flavours. Biryani, a rice melange, is a meal in itself. It is relished with a light yogurt salad, chilli gravy and the famed aubergine curry, Bagara Baingan. Desserts are a gourmet's delight from Double ka mitha, a regal revamp of the humble bread pudding, to the decadent Qubani ka mitha, apricot compote drizzled with chilled cream. Savour Hyderabadi biryani at Paradise restaurant (locations across town including near HICC), at Ohri's Tansen restaurant (Jalavihar, Necklace Road; 986 669 3539), at the Firdaus, Taj Krishna hotel (Road No. 1, Banjara Hills; 91 40 6666 2323) and at Aish, The Park hotel (22, Raj Bhavan Rd., Somajiguda; 91 40 2345 6789).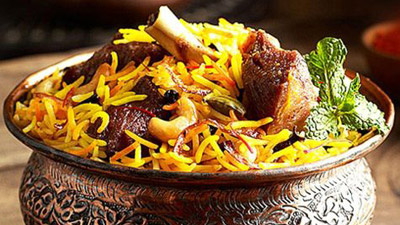 Andhra: This fare that packs a fiery punch is reputed to be the spiciest in India. Sizzling chutneys, curries, and pickles are stacked around steaming hot rice on a 'thali' or plate, in a celebration of local colour and taste. Head to Simply South (Aparupa Silpi, Gachibowli Main Road; 91 40 3316 5234 or Aish at The Park hotel ( 22, Raj Bhavan Road, Somajiguda; 91 40 2345 6789). Ohri's De Thali (3, White House Building, Begumpet; 91 40 4020 4001) and Rajdhani restaurant (Road No. 3, Uptown Banjara, Banjara Hills; 91 40 6459 3998) have less seasoned and yet very scrumptious vegetarian thalis from the west of India.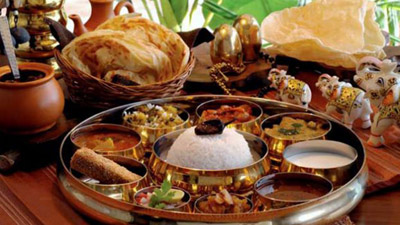 Paan: Formal dining in Hyderabad only ends when 'paan' (betel leaf wrapped around areca nut, aniseed, cloves, cardamom, silver leaf, and honeyed rose petals) has been served and relished. Known traditionally as a digestive and stimulant, this after dinner 'mint' sums up the holistic nature of Nizami hospitality. Tiny 'paan' shops outside restaurants today are a poignant reminder of gracious times gone by. Dimmy Paan Palace (Sindhi Colony; 984 806 9996) caters over 75 varieties of the breath freshener, the most popular being mint and yes, chocolate.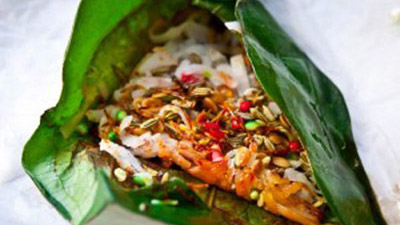 Chinese & Asian Food: Chinese restaurants are integral to Hyderabad. Indian-Chinese, a fusion cuisine that originated in Calcutta over a century ago, thrives at Nanking (Green Valley, Road No. 2, Banjara Hills; 91 40 6461 9292). Holy Basil restaurant at the Radisson Blue Plaza hotel (Road No. 6 Banjara Hills; 91 40 6733 1133) serves a wide variety of Chinese and Thai delicacies and Ohm at Hotel Avasa (Huda Techno Enclave, Madhapur; 91 40 6728 2828) specialises in Indonesian, Korean and Japanese dishes too.
Continental & Fast Foods: Tabula Rasa (next to Blue Cross, Jubilee Hills; 91 40 6565 6652) serves flavourful Italian in a serene ambience while Little Italy (B K Towers, near Cyber Towers, Hi Tech City; 91 40 3999 9500) rustles up Italian, Mexican and Lebanese delights for vegetarians. For a quick snack, many fast food cafes offer pizzas, burgers and sandwiches. Head to Guilt Trip (Road No. 9, Banjara Hills; 91 40 33165128) or Olive Bistro (Road no. 46, inside Durgam Cheruvu, Jubilee Hills; 91 40 6999 9127).
Tipping in Hyderabad: As elsewhere in India, tips are 10% of the bill, but at one's discretion if the bill includes service charges.